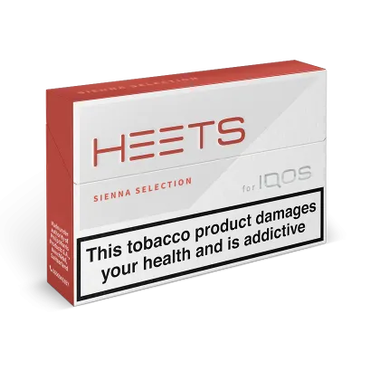 Sienna Selection HEETS offer a rounded, toasted tobacco blend with woody and light tea aroma notes. Each pack of Sienna Selection HEETS contain 20 HEETS and each carton contains 10 packs of HEETS.
Visit our store locator for a store near you.
It is by law prohibited to sell tobacco online in South Africa.
This product is not risk free and is addictive. This product is intended for adult smokers only. The sale of tobacco products to persons under the age of 18 is prohibited.